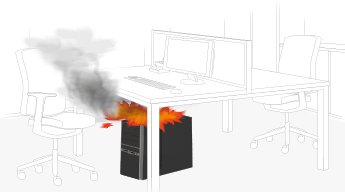 Health and Safety at the Office
Not only can accidents at work have terrible consequences for those directly affected and their families. In many cases, they can also have legal consequences for the higher management of a company. The reason for this is mainly the inadequate or even total lack of instructions to the employees regarding the provisions of the law.
In addition to the initial instruction of all employees, the legislation in force prescribes an annual refresher instruction/update.