Academy
The participants Academy is where the entire learning experience of your target groups takes place: They access trainings, exams and surveys, keep an eye on their training status, monitor the development of learning progress in their own learning profile and get information in the FAQ section.

The Academy's clean structure and various filter options ensure that your participants can navigate in seconds - no matter when or where. They can access the Academy at home, at work and on the move from any device.
Of course, we can also design the academy individually according to your corporate design specifications.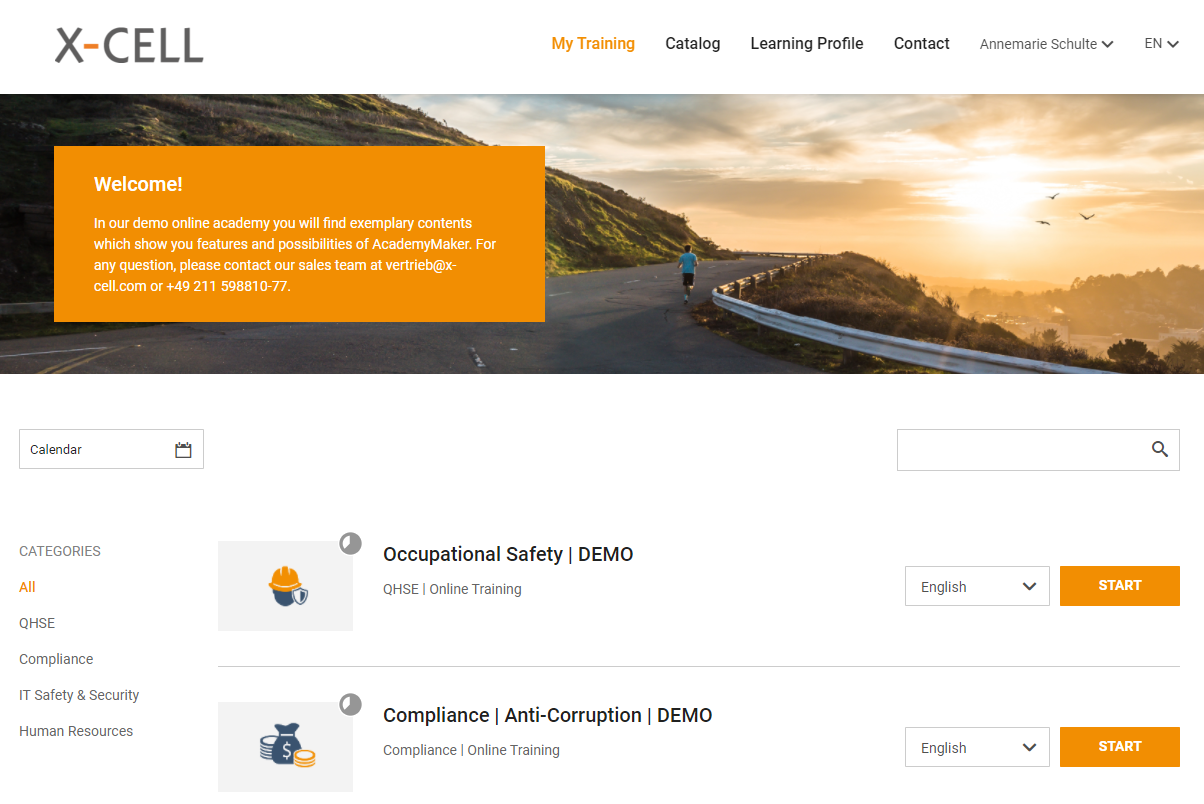 My Training
In the course overview, participants can see all the courses they have booked and which have been assigned to them.

The training status is visible at all times. Various filters such as category, status or training type facilitate the organisation of personal tasks.
Catalog
The catalog presents your entire training offer. Participants can book limited-access trainings and continue their education according to their interests.
Learning Profile
The learning profile provides information about the learning progress. Participants can see which courses they have completed and when, which courses are still open, their experience level and an overview of their badges.
FAQ
In the FAQ section you can answer frequently asked questions and thus keep your support effort low. These can be questions about the Academy and the booking procedures and time periods, but also about your own products and services.