AcademyMaker: The Learning Management System
The Learning Management System is the control center of your e-learning projects.
Whether you like to manage users and target groups incl. configurable roles and rights, communicate with your training participants or create real time statistical analyses: All processes can be learnt quickly and map any kind of organizational structure.
User and organizational structures
AcademyMaker provides a complete user administration including address and role management. It is of course also possible to create an interface to an external user management or contact database.
AcademyMaker allows users to depict the organizational structure of their company within their e-learning Academy: User roles can be assigned to certain regions, areas or hierarchies, thus making it easier to analyze the reports regarding your training participants.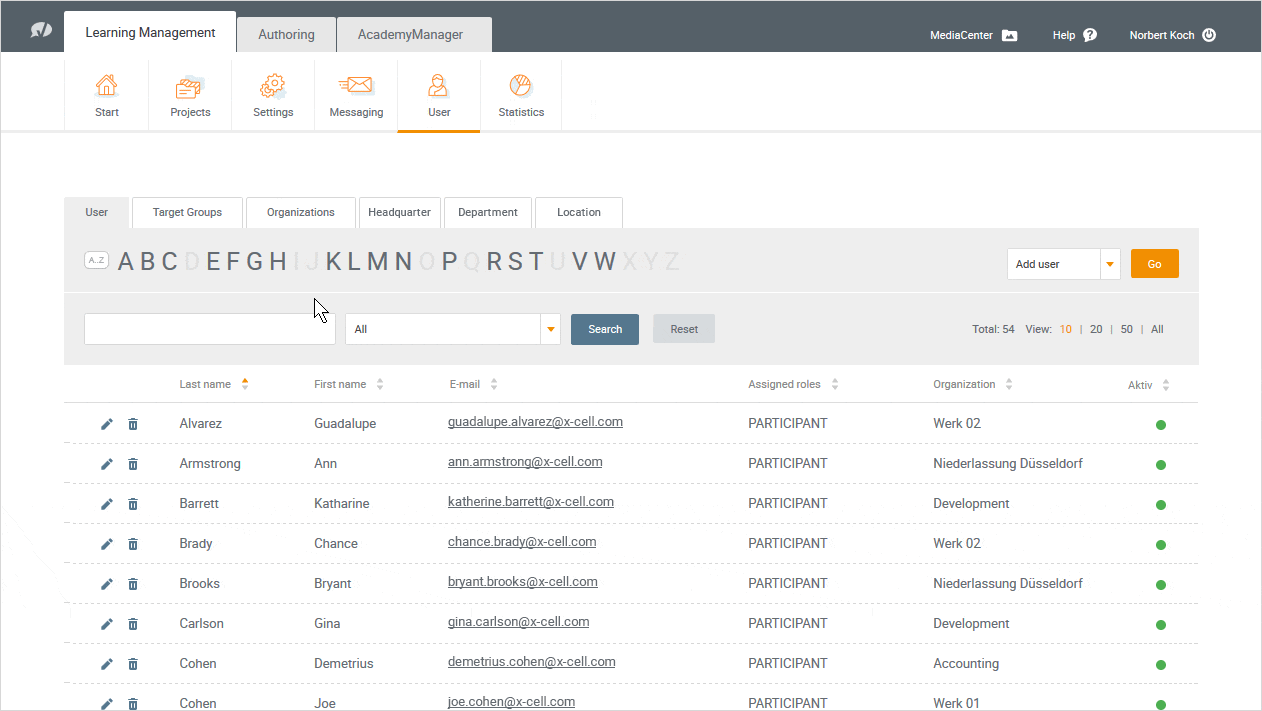 Project administration & learning pathways
The integrated project administration allows you to easily create individual learning pathways within the AcademyMaker. By this, you can combine classroom and online trainings to blended learning projects with a fixed learning path.
Thus, trainings can be completed in a predefined sequence or you can define that certain trainings are only made available once the preconditions are met.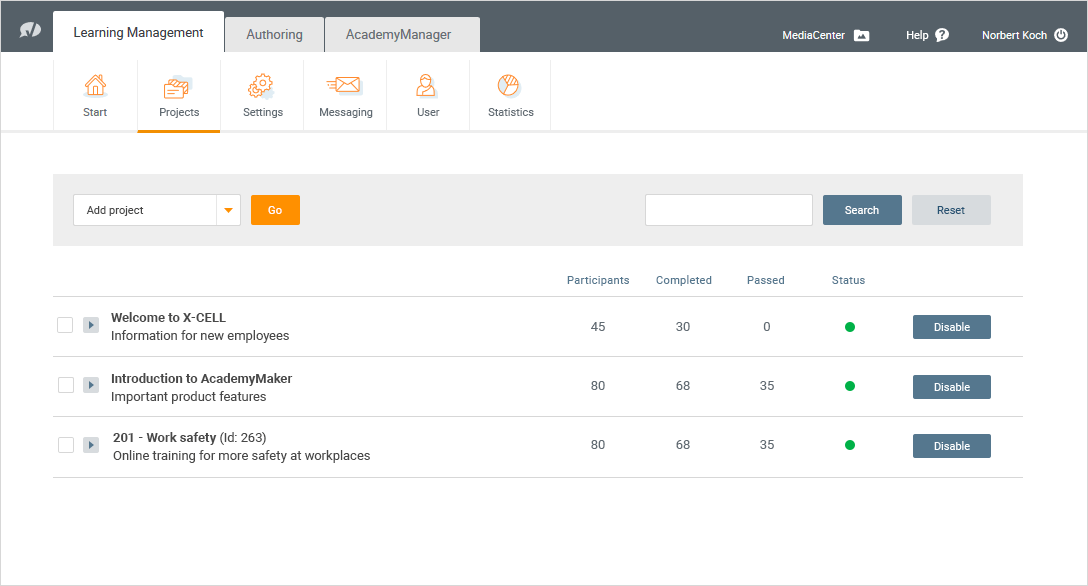 Communication with your participants
If desired, AcademyMaker takes care of most the communication with your participants: Based on templates, you set up texts for invitations, possible reminders as well as certificates via email. The emails are sent at fixed times, at defined events or simply with a mouse click directly from the AcademyMaker server – of course you may also personalize these emails, if preferred. In addition you can, of course, design your own emails and send them to any mailing list you wish.
At the same time, participants may use a contact form to contact the respective training administrator. For the trainings, you can set up feedback questionnaires to be filled out by your participants.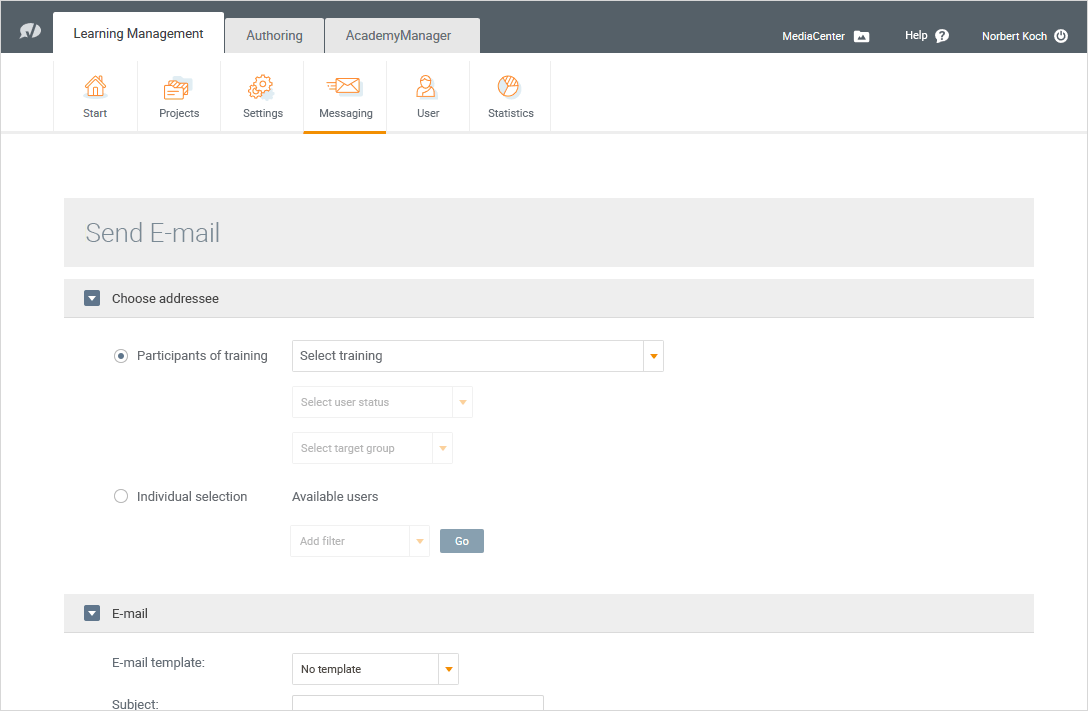 Real time statistics
All the participants' activities regarding the online trainings offered along with their respective exams can be analyzed in a variety of ways – partly also including graphic presentations.
AcademyMaker provides you with a set of reports, which can be adjusted to your individual needs through various filters. We can, of course, develop further reports for you or also enhance or limit existing reports. The data received is accessible in real time and can be processed immediately through export to Excel or JPG format.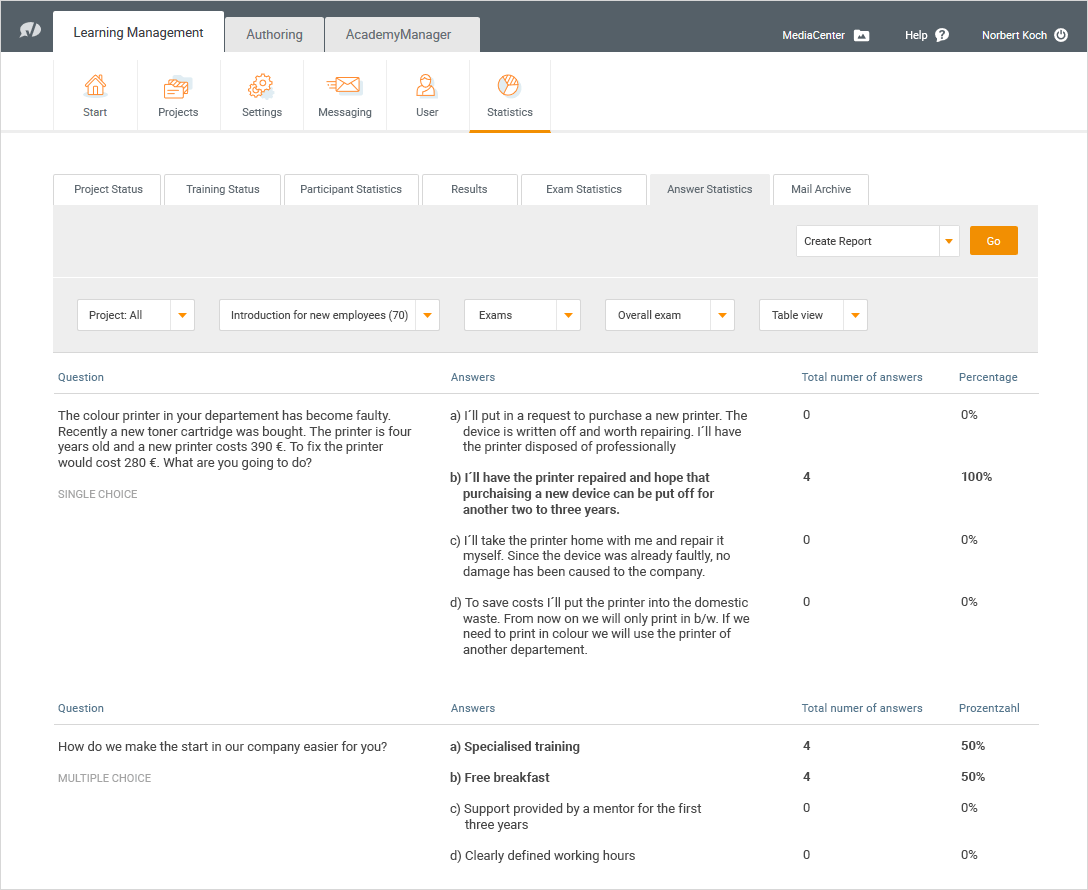 Import/export module
The import/export module enables you to exchange e-learning units easily. Thanks to the international e-learning standard format SCORM, learning units produced with AcademyMaker can be exported and used in SCORM compatible learning management systems. Just as easy, SCORM compatible learning units from other authoring systems can be imported into the AcademyMaker learning management system.